The main purpose of The Grace Guys has been to be a vehicle for stirring up and "fanning into flame" the things of God within the believer. With a large online following fast developing, the need quickly emerged for more intimate and extended teaching on all things steeped in the kingdom.  
That need to meet the growing hunger of believers for more .... birthed Grace Guys University (GGU)! 
Grace Guys University is a premiere online source for training and equipping the sons and daughters of righteousness.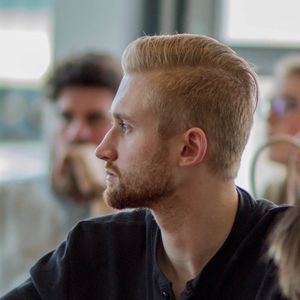 GGU is led by Kyle Deaton, graduate of Bethel Super natural School of Ministry and lead pastor of Trinity Life Center in Lexington, Kentucky.
GGU is staffed with the grace healers and teachers of The Grace Guys, and GGU offers extended classes via zoom on: intimacy with God; the nature of God; healing; identity in Christ; power evangelism; freedom; righteousness; sound doctrine; understanding the bible; leadership; gifts of the spirit; and much more. 
Grace Guys University is FREE of tuition and cost, with the exception of the required purchase of a few easily obtained, soft cover paperback books that are being used as class reading material. No exams, no tests, and no surprise fees. 
As we launch the school, most courses are 90 minutes in length, once per week at night only, and will meet for upwards of 3 sessions. You only complete the courses you are interested in and have committed to. 
For the benefit of our students and teachers ... ALL applicants are screened, and asked to sign a "commitment of intent" to complete the coursework. 
Our primary goal is to raise you up to:
Better know yourself in Christ.
Better know your God.
Better know your purpose and call.
Better train yourself to advance the kingdom.
Better equip yourself for both receiving healing and to be a vessel of healing. 
"Jesus isn't just bringing you to a place of rest, Jesus is transforming you into a place of rest for others." ~ Rob Coscia
CONTACT US
For more information about GGU admissions, mission, and courses - please contact:
GGU Lead Pastor:
kyle.deaton@graceguysuniversity.com
GGU Admin:
alan@thegraceguys.com  
You are visitor number: 1259