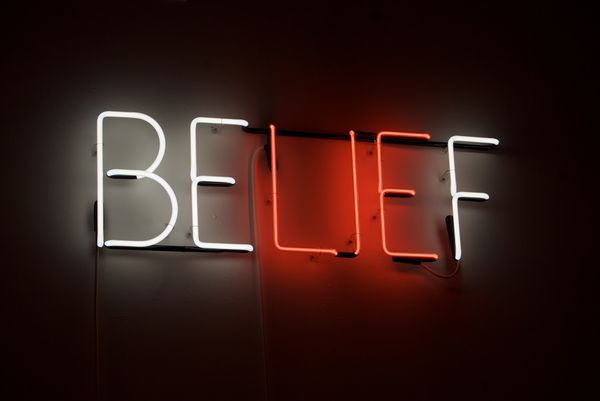 Believing IN Jesus is very different than believing ON Jesus. 
One is passive. One is active. 
One is weak. One is strong. 
One withers. One reproduces. 
One complains. One trains. 
One is fairy tale. One is life and death. 
One is plastic. One is iron. 
One cowers. One saves and heals. 
One is life insurance. One is life assurance. 
Peeps. You haven't really believed [and really lived] until you've decided to trust all you know, all you are, all you have, and all you do ON someone you can't physically see. 
"Trust in the Lord with all your heart, and do not lean on your own understanding. In all your ways acknowledge him, and he will make straight your paths." Proverbs 3:5-6