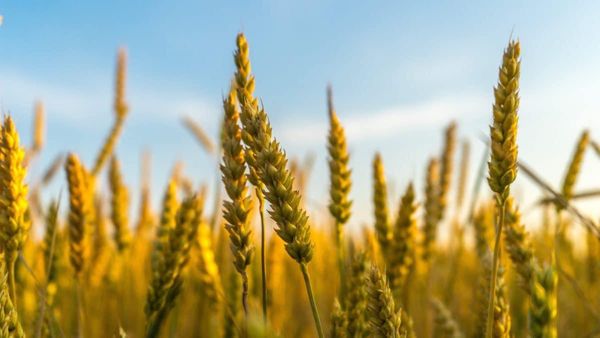 On winter vacation, and I've spent my week studying wheat. My wife asked, "Alan, are you planting wheat in the yard?" 
Ummm, no.  
Putting something together for the church we are planting. So. Let me say this one interesting point.  
The berry (seed, grain) grows 👉👉👉👉 INSIDE the chaff. Yep. The healthy berry that is harvested grows INSIDE the shell of chaff.  
Why does that matter?  
"His winnowing fork is in his hand, to clear his threshing floor and to gather the wheat into his barn, but the chaff he will burn with unquenchable fire." 
Luke 3:17 
And the end of the age, the wheat (believers) will be harvested and the chaff (unbelievers) will go into the fire.  
Now. That sounds terrible - but we need to understand that although we are not of this world, the world does provide our physical place of spiritual growth. Yes. You and I are revealed from what temporarily conceals us. 😂 
The unsaved (and unbelieving believers) DO play a role in our push or need towards God.  
Hate  
Anger 
Selfishness  
Theft  
Slander  
Etc  
God doesn't send these things to us, but when they happen we only have 2 choices: 1. run TO God or 2. run FROM God.  
We don't want to accept it much less think about it, but the work of the devil 👉 IS fit for a purpose. That purpose isn't FOR you, it's for the world. But, what drives the world will drive you crazy apart from God.  
"Behold, I have created the smith who blows the fire of coals and produces a weapon for its 👉👉👉 purpose. I have also created the ravager to 👉👉👉 destroy; no weapon that is fashioned against 👉👉👉 you shall succeed, and you shall refute every tongue that rises against you in judgment. This is the heritage of the servants of the Lord and their vindication from me, declares the Lord." 
Isaiah 54:16-17  
Remember, all of creation longs for the revealing of the sons of God (Romans 8:18). Be revealed. Give up what conceals you.