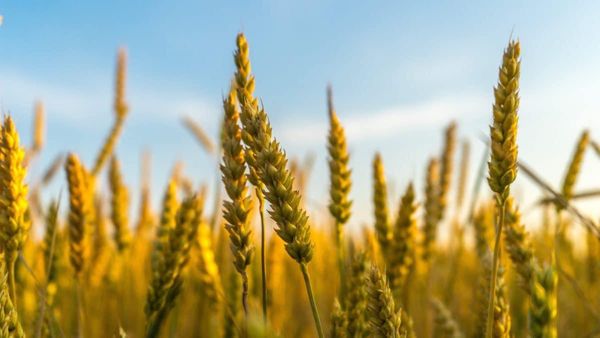 "Truly, truly, I say to you, unless a grain of wheat falls into the earth and dies, it remains alone; but if it dies, it bears much fruit." John 12:24 
Obviously, Jesus is referring here to Himself - yet He invites us as co heirs to do the same. 
As mentioned earlier, wheat (the grain, the seed, or the berry) grows inside the chaff. The chaff is useless, worthless, and a waste material. 
Yes, that which is alive is INSIDE that which is dead! 
If a seed hits the ground, and it's still in the outer chaff - nothing grows unless this rough shell is removed. 
Folks. The chaff is symbolically the old man. The old nature. The stinky grave clothes of Lazarus. Yes. The outer wrapping of self. 
The seed or fruit (life) sits inside the dead chaff. That which is dead, and has been crucified … must come off in order for the buried seed to bring new life! 
Peeps. Wheat is harvested, the berry or seed is used as a cash crop. But wheat will not produce new life if the seed isn't INTENTIONALLY buried in the ground. 
We must put off the old self and put on the new self. We must deny our own way, and intentionally plant ourselves in the ground to bear fruit. 
Each berry/seed purposely replanted grows a wheat plant that averages 5 heads, and each head averages 22 seeds. 110 living seeds from one seed dying for others into the ground. 
Folks. That's why Jesus killed the old man. He killed the old me so the new me can be unhindered from old me. 
Side note: 
John 12:24 
12 (God's Government) 
24 (Priesthood) 
That's not an accident.