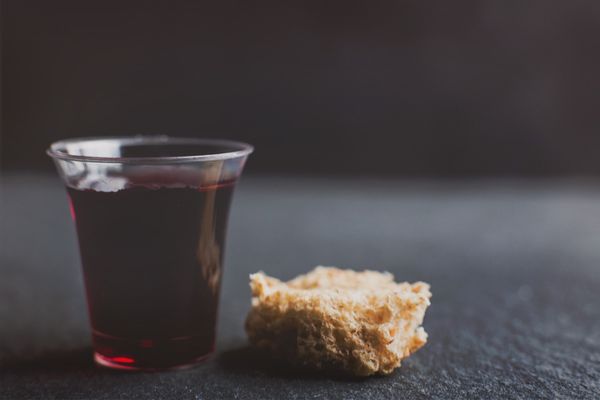 when he had given thanks, he broke it, and said, "This is my body, which is for you. Do this in remembrance of *me*." In the same way also he took the cup, after supper, saying, "This cup is the new covenant in my blood. Do this, as often as you drink it, in remembrance of *me*." 
1 Corinthians 11:24-25 
So, why are you taking communion in remembrance of *yourself*? 
Your sin is paid for. Done. 
Your performance means nothing, yet His own perfect performance upon the cross means everything! 
Peeps. He's enlarging your heart. 
Examine your heart, and from deep within line it up with everything Jesus is and with everything He says you are. 
As Jesus is right NOW, so are you! Simply see that within yourself when you take communion in remembrance of the blood, the body, and the covenant.