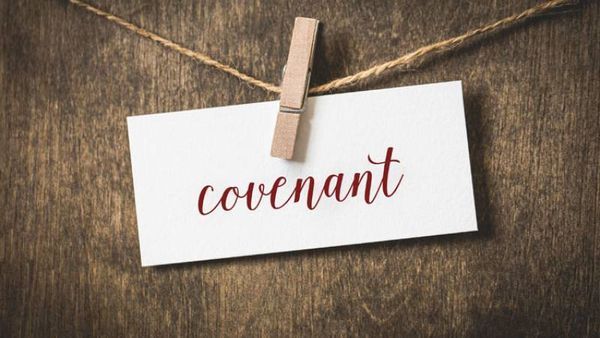 This is the time that everyone seems to have a prophetic word about next year, 2022. So, I wanted to share what God has placed on my heart.  
So, I was out walking, praying, and YEP - googling the Hebrew meaning of the number 2. I found there are so many meanings for the #2 including: divide, difference, oppose, judge, discern, witness, conflict, blessing, abundance, building, couple, and dying to self.  
I was like, "God, OK wanna' pick one?" 
Going far off the pre-set list, I heard the Holy Spirit say, "covenant" because the New Covenant was ratified by 2: The Father and Jesus. Correct, this covenant is so perfect it didn't include US so we can't mess it up!  
I believe in 2022, for those who are hungry for God and continue to press in, we are going to see a radical double outpouring of all things covenant: 
Protection 
Provision 
Healing  
Gifting  
Miraculous  
Peace  
Restoration  
I believe what has been temporarily locked up, shall be released. Many people will step into call and purpose, and distinctly see the hand of God move with power into all areas of life's circumstances.  
I believe 2021 was in scope a year of delay. But. 22 itself, is a number of transition. As we transition as a body from our way to His ways, as we transition from unbelief to belief - in my heart I believe we will see a radical outpouring of covenantial blessing.  
Folks, ready or not, we as the body of Christ are transitioning into the fighting farmers of Joel Chapter 3. 😂 
"Proclaim this among the nations: Consecrate for war; stir up the mighty men. Let all the men of war draw near; let them come up. Beat your plowshares into swords, and your pruning hooks into spears; let the weak say, "I am a warrior." 
Joel 3:9-10